Tell Them We Sent You— Holiday Shopping Tips From Our Team
The nervous husbands, the last-minute gifts, the what-they-always-wanted diamond jewelry... we've seen a few holiday seasons here at Scott & Co. Fine Jewelers! Our passion for helping our customers find jewelry they love (and the one's they love will love) is put into overdrive every November and December, so our associates pulled together their top holiday shopping tips to make this year successful— but also enjoyable. And when you make it in, tell them we sent you! 


Tell Them We Sent You— Holiday Shopping Tips From Our Team
1.Don't wait too long.
Christmas is a crazy time of year and unlike large box stores with unlimited supplies of run-of-the-mill items, our collections are limited! Make sure to shop early so you get to see all of our selection and if we don't have something you wanted we can order it in time for Christmas Day! (Early bird gets the worm!) 


2. If they have a wishlist, shop it!
We promise you if they took the time to make a wishlist, they really like it! Encourage your loved ones to put multiple items on their wishlist in different price ranges. A bigger wishlist ensures you can still find something they love in the case that an item isn't available when you are ready to purchase. Bonus— more items mean they have more of a chance to be surprised when they finally open that gift box or bag! 


3. Ask an associate.
We LOVE to shop with you! We want nothing more than for that special someone to absolutely love what you got them and we are trained to help you. Don't be afraid to ask questions. We love to educate our customers and we have so much fun doing it! 


4. No idea is too small.
Maybe they didn't make a wish list, but there are still plenty of ways we can still help you! Make sure to bring any ideas that you have or that she has so we can point you in the right direction! Maybe she has dropped hints about a friend who has been wearing new jewelry, or mentioned a style she has her eyes on? 


5.Have fun!
Christmas is such a fun time of year if you let it be! Bring friends with you to shop together, take a deep breath, and make it an event to remember!



Our Scott & Co. team can't wait to see you this Christmas season! Leave a comment, give us a call at (717) 624-1444, or stop by our New Oxford showroom so we can help you make this holiday season the best one yet!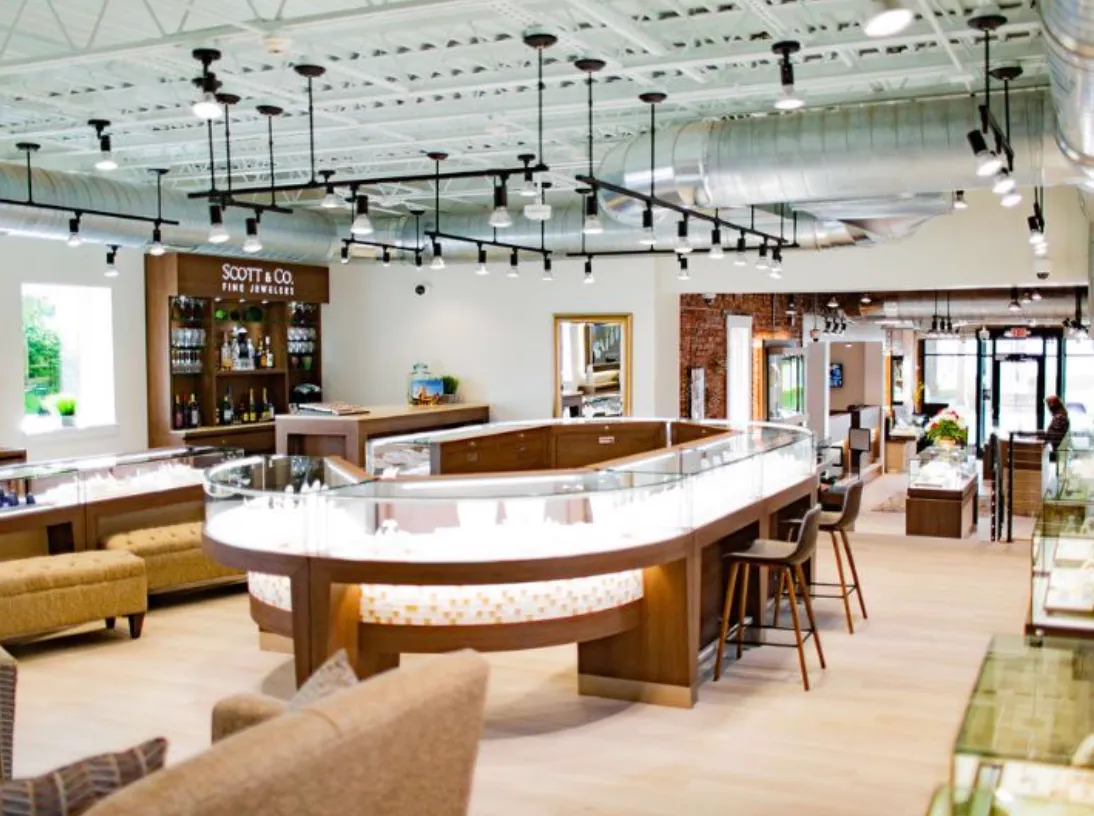 Custom Design is Our Specialty 
GIve them something truly unforgettable this holiday season. We are experts in custom designed jewelry and can help you bring your vision to life. Feel free to browse our past projects here and then contact us to start your custom project today!




"I absolutely love Scott & Co. Their selection of jewelry is wonderful and the customer service is the best! I've been pleased with all our purchases. They've made some custom pieces that turned out beyond my expectations. They listened to what I had pictured and tried to explain, and somehow the pieces turned more beautiful than I imagined. I've gotten a lot of compliments on those pieces." — Julie W . on Google
---